Motherhood and Music in Manhattan
July 8, 2020 * The Art of Listening
As our city entered into quarantine, many New Yorkers left. For a yard. For space. For family support. For sanity. Those of us non-essential workers who stayed in the city were no longer commuting to work. We were inside. Stuck in our shoebox homes. And as we breathed deeply and fought the brave fight of quarantine in yardless tight quarters, the city became eerily quiet. I kept thinking there should be snow on the ground, for until March 2020, in my 30 years living in NYC, a major snow storm had been the only way our city could be hushed. About a week into our quarantine, I started listening to the birds out my front window as I drank my Nespresso coffee each morning. I noted that the birds were probably not singing any louder, but that the drastic drop in traffic noise was simply granting them a better acoustic. Less competition for an audience, my theatrical brain mused.
I had always loved that my neighborhood in the middle of Manhattan boasted lots of trees, proudly lining the streets alongside the beautiful brownstones and occasional mid- or high-rise apartment building. As the city noise continued to decrease and the songs of nature crescendoed, I no longer just heard the birds. I listened. I recognized the same birds as I sipped my first cup. There's nuance to those songs. I heard new tunes and tones that I had missed before. Were the birds using a new quarantine vocabulary? Nope. Had they been singing more quietly before our quarantine? Of course not. The only thing that had changed was the diminishing volume of other noise competing for my ears. Aha.
And so, with all that is going on our world, how are our ears operating? Are they even operating at all? Or are we all just convinced that everyone will understand if we just yell loudly enough? Let's try tuning out the background noise. Get rid of the pollution. Consider nuance. Consider not just hearing, but listening. Let's be prepared to – gasp – admit we may need to adjust our perfect opinions. It's very possible that we may actually hear something new. Not because the message is new, but because we simply listened more intently. We may not like what we hear as we practice the art of listening. Listen anyway. We can't grow when we only hear what we already know. I'm off to open the window. And practice listening.
Listening is an art that requires attention over talent, spirit over ego, others over self.
-Dean Jackson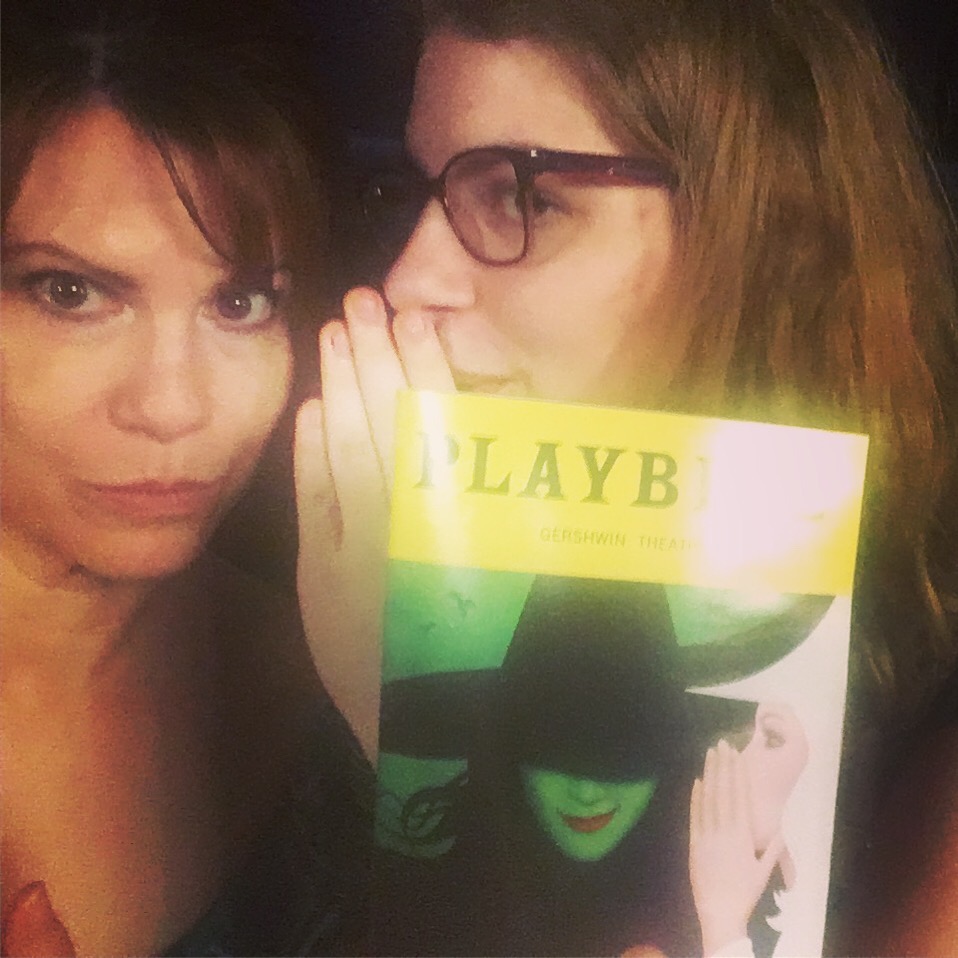 May 11, 2020 *Get Practicing
It's 11:33 a.m. My daughter has been in the living room practicing cello for about 45 minutes. The last 20 minutes of this practice period has been repetition of the same passage of an etude (a piece of music written as a sort of technical exercise). Over and over, she plays the triplets. She adjusts the tempo, checks her intonation, isolates a few bars for practice, checks her bow technique. She will do this kind of practice for several hours today. That is a typical day in the life of any professional or student artist. Many artists (visual artists, Broadway singer-actors, ballerinas, orchestra musicians, concert pianists….) have been training for their profession long before they realized that those piano lessons at the age of 7 or tap classes at the age of 4 would be the beginning of training for their lifelong calling.  And that's what a career in the arts is. A calling. If one can be happy in any other career, one should pursue the other. A career in the arts is not for those who aren't disciplined. It's not for those who want to be told what to do or be thanked for it. It's not for those who don't want to constantly listen to critiques, learn, adjust, tweak, re-think their approach to their craft. A career as an artist is much like my daughter's practice session: play, listen, adjust, feel, work, analyze, breathe, look from another angle. And do it again. Over and over. For the rest of your life. Because it can always be better. And when it's world-class, it seems so deceptively effortless to the listener/viewer/audience. That audience has the freedom to be blissfully (and rightly) unaware of the very long history of physical, emotional and financial sacrifice made to perform that Bach partita in E major or dance in On The Town. Perhaps this time in quarantine might be a good time for all of us to borrow from the practice of artists in daily life routines: play/write/paint/draw, listen/observe, adjust, feel, work, analyze, breathe, look from another angle. And do it again. What might the world look like if even a few picked up this habit? Dare to imagine. Now, get practicing.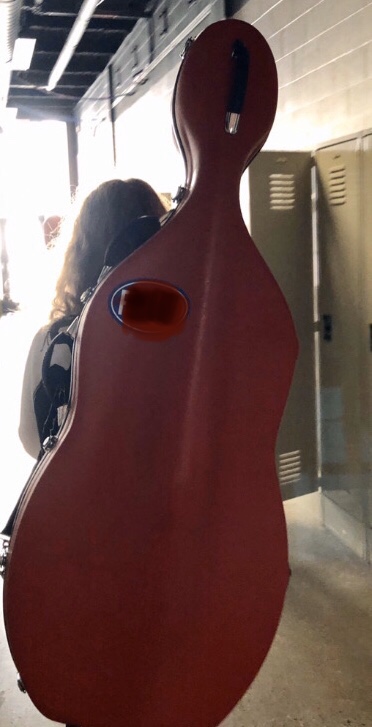 April 14, 2020
As I sit here on my couch typing on my laptop, people have just finished cheering outside. It's just after 7 pm, and as the COVID-19 crisis barrels on, even New Yorkers take a moment to stop from their self-invented stay-at-home-and-6-feet-away attempts at busyness. They lean out their doors or windows of their brownstones and apartment buildings to cheer, clap, whistle a message of thanks to all our intrepid healthcare workers at the forefront of the battle against this virus-enemy. My favorite noise-maker has become my cowbell, an instrument from my school music teacher days, which I've kept on hand for no particular reason. (I agree with the writers of Saturday Night Live. The world needs more cowbell…) Though there is no traffic on my block, I could hear grateful horns being honked from the trickle of cars and trucks within a few blocks of my apartment. Even the boats on the Hudson River joined in. Ah, New York City at its best, even in the worst of situations.
The haunting quiet returns to the neighborhood for just a moment before a new noise invades the apartment. Some low sustained pitches are interspersed with high, woody squeaks. My daughter, a music education major, is learning the clarinet in her bedroom. We've only been quarantining for a month, but suddenly my proud feelings of never deserting the city waver. The suburbs are calling me. "You could be living in a large house where you don't have to hear everything that's being practiced/played/said. A HOUSE. With a yard. Where you don't have to wear a mask simply to exit your home." Oh, the temptation of "cheating" on my city. Then I come back to my senses. I couldn't cheat on my city, even if I wanted to! We have no car, and with the economy the way it is, shouldn't be spending a penny on the  non-essential luxury of a car rental. Oh, the irony of loving this city, and not being able to escape, even if we wanted to (solely for the purpose of "making the heart grow fonder," of course). I put on my not-quite-noise-cancelling headphones. My son, also sitting on the couch,  has already beaten me to that thought. My husband has shut the door to our bedroom, where he sits on the bed for a Zoom call. The clarinet squawks a G major scale. Back to quarantine reality.
February 9, 2019 As I look up to read the title of my blog section (which I haven't done in three years), I'm struck by the irony of this quaint, catchy phrase. I was very happy when I picked that alliterative gem. But lately I've been hit with the reality that those three things that are part of my daily life are quite frustrating by definition. The herculean attempts to be a good mother, a good musician and a good New Yorker are not for the faint of heart. Musical theater auditions are the art of handling rejection as well as the art of the audition –  a completely different skill set than acting and singing. Parenting is equal parts teaching and showing your kids how to teach themselves as they gain independence. And New York is, well … New York. A perfect evening at a jazz club can easily be marred when on my way home I find myself suddenly stuck on the subway train between stations in the dark. For each of these above categories, the highs are really high, and the lows are really low. I've been finding that my survival tool is acknowledging that I truly have very little control in life. In musical theater (Broadway), much of my audition is based on type: age, hair color/length, eye color, height, weight. Upon learning this fact, I was initially appalled.  For the most part, these are things I can't control – at least not with two weeks' notice. But then I realized there is actual freedom in focusing on and working hard on the things I can control: acting, singing, interpretation, audition material, researching theater organizations and shows. Like being typed, I can't control how well the jazz band plays, if the subway train doesn't get stuck in the tunnel, if the casting director is looking for a 25-year-old-blond. I can't control each choice my kids make as they find their way in life and gradually become independent adults. (!) Soooo, what can I control? My desire to be in control. My attitude is best when I'm  focusing time and energy on the things and people around me for the sake of serving others, my city, my art. When asked how she finds balance in her life, Alex Borstein replied,
I find there's no such thing, I think it's a myth. You can't balance anything. There's always an imbalance and something's always losing.
Not exactly encouraging words, but they are paradoxically freeing. What to do? I'm going with the suggestion of a cartoon character. Yup. As Elsa of Frozen famously sang… Let It Go.
March 31, 2016 This weekend is the culmination of a two-week run of the show, ¡Figaro! (90210).  Conceived by Vid Guerrerio, the show is a present-day retelling of the opera Le Nozze de Figaro, with a new translation that includes some Spanish. The show is filled with references to hip-hop, YouTube, Donald Trump, sexting, green cards, even Botox. I auditioned for the show, and while I wasn't cast, I was asked to cover the role of the Countess. In this version of the opera, the character is called Roxanne Conti, a washed up TV star, whom I'm guessing would be considered a B-list celebrity.  I wasn't sure what I thought of that idea, but after reading the libretto, I thought it sounded like a lot of fun and happily agreed to learn the role.  Vid got very creative with the original plot of the show, all the while respecting the original ideas of class struggle, young love, jealousy and forgiveness in relationships. Although I initially bristled at some of the changes that were made, I started to enjoy these changes while watching rehearsals. I relished the idea that this new take on opera could very well be just what the doctor ordered to reach a new audience. Sitting in the audience for the performances has truly been a thrill, hearing the laughter from those around me that says, "I know someone like that!"  I've always loved seeing opera in its original setting, but there's certainly no rule that says I can't love an updated opera that's set in Beverly Hills, too. So, I choose to have my operatic cake and eat it, too.  If you live in New York, you can still see it at the Duke Theater on 42nd Street, through Sunday.
A loudmouthed real estate magnate complains of illegal immigrants sneaking into the country and showing no respect for the people who built it, talking endlessly of being "a winner."
Was this a rally for the front-runner in the Republican primary race? No, it was a turning-point moment for Paul Conti, the rich businessman at the center of "¡Figaro! (90210)," an audacious and entertaining adaptation of Mozart's "The Marriage of Figaro," with a libretto in English and Spanglish by Vid Guerrerio.
This trimmed-down, multicultural, present-day version of "Figaro," currently playing at the Duke on 42nd Street, an intimate 200-seat theater, zaps the opera to Conti's Beverly Hills estate, where he lives with his wife, Roxanne, a former starlet who sees time slipping by and maintains herself through cosmetic surgery. Figaro here becomes a Mexican handyman on the Conti estate who adores Susana, the sweet, perky housekeeper. (Both are undocumented, and Conti wants her, too, and is holding the threat of deportation over her head as leverage.) And, in the most inspired tweak, Mozart's randy pageboy Cherubino becomes Li'l B-Man, a blinged-out hip-hop artist, hot in pursuit of Barbara Conti (Mozart's Barberina), the Contis' cynical emo daughter.
March 18, 2015   At the start of this year, I began thinking about the fact that I hadn't given a recital in a very long time.  It had been since before my first child was born.  He's 15.  How did that happen?  I poured through some wonderful books of art song and lied and other pieces that grabbed my attention, either with the poetic texts or the vocal line; sometimes the piano part spoke to me.  But none of the songs spoke to me loud enough.  I wanted to share some music with people, but I just wasn't "feeling it," when looking at this vocal music.  The fact is, I love to sing.  But I love to sing with other people more.  And I love to act and sing with other people even more than that.  I put away all my books and binders of music and started thinking about some roles I'd always wanted to sing.  After a couple of casual conversations with friends about the possibility of truly putting together an opera with friends just for the fun of it, I landed on the Mozart opera, Cosi fan tutte.  I had sung the role of Fiordiligi many years ago in English and had always hoped I'd have the opportunity to tackle it again in the language which it was written, Italian.  The opera is a comedy, so it makes sense when a company produces the opera in English, but so much of the clever text is literally lost in translation.  
I started making notes of things I'd like to do if I could manage to get a performance of Cosi produced.  1. Provide translations so the audience can hear the beauty of the original language, but so they can also understand the nuances of the text.  I realized that I could continue with my wish list of what I wanted to accomplish if I were able to produce an opera.  Next?  Make this crazy long opera "user-friendly."  2. Cut the show's performance time by taking out the recitatives and cutting some music.  The goal – a performance that lasted no more than two hours.   And while I was dreaming, this was an opportunity to actually have a say in whom I sang this opera with.  Well, I certainly had plenty of friends who were both great singers and actors.  3.  Invite talented, fun peeps to sing the roles in Cosi with me.  As a former music teacher, I have always felt a cheesy responsibility to expose people to opera. Perhaps even turn an opera newbie into an opera lover. That would require writing some clever narration that would help fill in the gaps in the story left by the musical portions that I had cut from the performance.  4. Tie the music excerpts together with witty narration that keeps the audience engaged and keeps the show moving quickly. I managed to talk a fellow soprano, an amazingly talented singer, into writing the narration and playing host for the evening, connecting all the dramatic dots, in lieu of the recitative. I spent some money on renting a space and hoped I could recoup the expense with ticket sales, while keeping the prices modest. After just three full-cast rehearsals where the singers set some specifics about blocking, props, entrances and exits in the space, we did it. Much of the night was improvised, as far as acting and staging. It was frightening, yet wonderfully fun. Having taken care of all the administrative details of the performance, not to mention singing one of Mozart's most demanding roles, I was exhausted, but happy.  Well, happy except for one thing – the audience was tiny.
Despite my shouting from the rooftops, friends didn't come, agents didn't come, people in the neighborhood just didn't come. With a cast of eight, including the pianist/MD and narrator, I hoped for 100 in the audience, and dared to dream we may have 150-200. We had 45. I was not happy about that, although we all sang our hearts out, as if we were on the stage of the Met (Some of our cast members have performed at the Met.) I heard two comments that helped ease the pain of a small audience.  One was from a family who'd never been to an opera before. The couple and their 13-year-old daughter loved it. They were more of a music theater family, but they loved Mozart. They loved the narration. They loved the humor of the show. They loved that we sang the show in jeans and t-shirts, and that the men disguised themselves as NYC tourists in sunglasses and fake mustaches. The other comment came from a woman who'd had a subscription to the Met for over 20 years. She also loved it, and proclaimed that the singing and the fresh take on the opera rivaled what she'd heard at the Met over the past season or two.
So, was that feedback worth the time, expense, and a bit of heartache? I'll need a couple of years to figure that out.
August 6, 2014  While the media enjoys fanning the flames of the union disputes at the Metropolitan Opera, I've been reminded of the  privilege to take part in a very different kind of season at another theater, which finished up just over a month ago.  This theater company won't get a whole lot of attention from the NY Times.  Of course, it's not in New York.  But also, when a theater makes tough decisions and  pulls in the financial reigns, it's just not very dramatic.  However, a small theater in Tulsa, OK wrapped up an incredibly successful season on June 30.  In order to be fiscally responsible (if only NYC Opera had taken this simple step before it was too late….), LOOK Musical Theatre decided to downsize for their 2014 season.  This meant moving to a smaller, less expensive venue, shortening the length of the season, and shrinking the size of the cast.  This was not a season for divas, nor the faint of heart.  Those who sang leads were asked to sing in the chorus in order to boost the sound of the ensemble numbers.  (Our full cast totaled 14 performers.) Shows were blocked at a dizzying pace, costumes were simple, the set was sparse.  I found myself enjoying the challenge of zipping through the rehearsal process, switching "hats" from lead role to ensemble member, even racing backstage to my score to review the next scenes to ensure I remembered the order correctly and had the right costume pieces on. Due to a smaller performance space, the audience was smaller, as well.  I was surprised by how much I enjoyed the intimacy of the theater.  Members of the audience were not distant observers.  Performers were standing within inches of those in the front row of the audience.  I realized I loved knowing that the audience saw every musical and dramatic choice made by our actor-singers;  every glorious note sung and every mistake made was on display. There was no hiding, and I loved it.  I like to think that the audience loved that vulnerability, too, even if they weren't crazy about the idea of Sweeney Todd slashing the throats of his barber shop customers.  It struck me that everyone in that space was truly present and committed to taking part in the show in that theater.  In an age of tweets and texts, that commitment of the audience and performers gave me hope that the arts can play a part (pun intended) in keeping humanity connected.  Now that's a story.
April 10, 2014  One of my most amazing musical experiences in recent memory was the opportunity to sing the soprano solo for Mahler's Symphony No. 2 last Saturday.  The Hudson Valley Philharmonic sounded amazing under the baton of Randy Fleischer.  It was truly a heavenly experience.  No wonder it is also called Resurrection Symphony!  The icing on the cake was the privledge of performing with my good friend and "Divas Unleashed" partner in crime, Maria Todaro.  We hadn't performed together in quite a long time, but it instantly felt like it had only been days.  I'm very thankful to have had such a great musical experience with a great colleague who is also a close friend!
March19, 2014  As a musician and mom of two public school kids, I find myself surprised by the irony of New York City in a very unique way.  It's certainly no news to anyone who's lived in the Big Apple for any time to hear that, like the city, the NYC Education system leaves a lot of room for improvement.  I've always said that the unofficial slogan for this place should be, "Welcome to New York City!  If it makes sense, it's cheap, or it's easy to do, you ain't here!"  Living in a city of extremes, the average NYC dweller would agree that the good days are amazing and the bad days are maddening.  Nevertheless, for me personally, the good days far outnumber the bad.  But one source of continuing personal frustration is our school system.  Our city claims to be the cultural capital of the world, and for good reason.  While New York is certainly guilty of often patting itself on the back, we are the place to "make it," for anyone wanting to test their abilities in the big pond.   The Metropolitan Opera is widely considered the top opera venue in the world, the jazz clubs and Broadway draw the top performers of two genres that are homegrown, New York City Ballet and American Ballet Theater are housed at Lincoln Center, and the New York Philharmonic is only one of many successful orchestras here.  So…. why doesn't our city offer a decent, consistent music program for students in our schools?   If all of these NYC-based performing organizations bring tourists, patrons, and performers here to contribute to our local economy, wouldn't it make sense from a financial (audience building) perspective to make sure kids have an understanding of music that goes a bit deeper than Miley Cyrus?  And despite the many studies that point to how kids who study music improve on test scores, I don't need science to tell me that music puts us all in touch with our humanity.  Some people are working for change in this area.  More on that later.  For now, my favorite quote about this topic:  The fact that children can make beautiful music is less significant than the fact that music can make beautiful children.   -Cheryl Lavender
Motherhood and Music in NYC
February 28, 2014  I am very excited to be singing the soprano solo of Mahler's Symphony No. 2 on April 6.  http://www.bardavon.org/event_info.php?id=627&venue=bardavon    While I'm familiar with this symphony, it's been quite awhile since I last heard it, and I had forgotten how amazing this piece is.   The piece, also called The Resurrection Symphony, is much like the Beethoven 9th, calling for a choir and soloists toward the end of the symphony.  As I did some reading about Mahler, I was reminded that he conducted the NY Philharmonic for two years, and he also conducted at the Metropolitan Opera.  For a time, Mahler lived within a few blocks of my home.  It's more than just a bit inspiring to think that I now walk the streets of  New York City where he once walked to rehearsals.  And while the city has certainly changed tremendously since he was walking the same streets, his music reaches the soul just as much today as it did in the early 1900's.  http://www.youtube.com/watch?v=Bdc5n562zZg